On this page you will find an overview of videos from competitions, programs, trainings and other videos of Michel Tsiba & Daria Danilova.
Daria & Michel met hun vrije Program op het WK 2022 in Montpellier, Frankrijk, waar ze een historische 9e plek veroverde!
https://www.eurosport.nl/kunstrijden/wk-kunstrijden-bekijk-de-kur-waarmee-danilova-en-tsiba-negende-worden-bij-het-paarrijden_vid1655956/video.shtml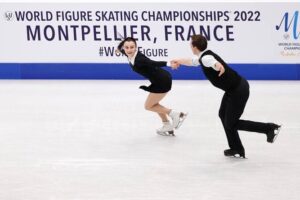 Daria & Michel with their Short Program at the Olympic Qualifying Event!